JUDY WOODRUFF: Tonight, we begin a series of reports from Pakistan, a nation that's been gripped for years by political instability, sectarian violence, natural disasters, and poverty.
The country is also home to one of the world's largest populations of young people.
Special correspondent Fred de Sam Lazaro met with some innovators in the capital, Karachi, who are hoping that generation will fuel Pakistan's rise to becoming a high-tech powerhouse.
The story is part of our Agents for Change series.
FRED DE SAM LAZARO: It's one of Asia's fastest growing tech start-up companies. This team of Web site developers is on a project for Coca-Cola.
UMAIR AZIZ, Tech Entrepreneur: So, this is going to go up in 27, 28 different markets.
FRED DE SAM LAZARO: Umair Aziz, the founder, can name-drop other blue-chip American clients.
UMAIR AZIZ: Sears. We have worked with Amazon in the past. We have worked with Microsoft. We worked with Intel.
FRED DE SAM LAZARO: One secret to his success — actually, it's pretty much a secret, period — is where this company, called Creative Chaos, is located, Karachi, the teeming and indeed chaotic commercial capital of Pakistan, a country beset by terrorist violence and political instability, a city that ranks as one of the world's most violent.
UMAIR AZIZ: We don't want to be out of the race by advertising that we're based in Pakistan. There's a very negative stigma associated with the country.
FRED DE SAM LAZARO: So, prospective customers see nothing on Creative Chaos' Web site about its location. Technically, it's headquartered in San Francisco. They soon learn that almost all workers are in Pakistan. Once hired, Aziz says, his company has never been removed from a job.
UMAIR AZIZ: People in the U.S. really don't know that there's a world outside of Talibans, and there's a world outside of, you know, everything that they hear on CNN and BBC all the time.
FRED DE SAM LAZARO: It's in that world that Aziz carved out a profitable niche. Back in 2000, he was fresh out of college in Ohio and working for a Boston tech firm when he decided to return to his native Karachi.
UMAIR AZIZ: I knew there were hundreds and thousands of people like me who could join, you know, my organization. It was a risk, but I was betting on the talent. I was betting on people just like me.
FRED DE SAM LAZARO: His is one of a handful of thriving Pakistani start-ups, designing Web sites, databases and applications for global clients. The tech sector is seeing a healthy 35 percent annual growth and Aziz expects his firm to grow fivefold by 2020.
In raw numbers, though, that talent pool could be a lot larger, says Jehan Ara, herself a tech entrepreneur.
JEHAN ARA, President, The Nest: The country is about 200 million people, and 70 percent of them below the age of 30. So it's a very young population. So, the potential is amazing. How to channel that potential is something that we are all sort of thinking about.
FRED DE SAM LAZARO: Ara is leading an effort to scout that talent, trying to create what the technology business calls an ecosystem to foster creativity and new business.
This is The Nest. It's one of a handful of so-called incubators that have been built in Pakistan. Here, 13 teams of techies chosen from more than a hundred applicants are working on what a panel of judges decided were promising business ideas.
JEHAN ARA: We are looking for young people who've developed a minimum viable product themselves while at home or at university and we know that they are committed to doing this. And then, once they get here, then we can help them further.
FRED DE SAM LAZARO: For Pakistan, this is a rare work environment, and not just because it's offered for free to these would-be tech titans. They have reliable power, broadband and hardware many could not afford on their own, plus a connection to global resources from donors to the facility, including Google and Samsung.
The U.S. government also financially supports The Nest. They practice their pitches in speed dating sessions, a classic Silicon Valley approach to lure investors. And they subject each other to sometimes withering critiques. This argument was about the Web site of a start-up by 23-year-old Shoaib Iqbaugh. It's a kind of local Angie's List that provides certified workers vetted not just by background checks, critical in this crime-ridden city.
RUMAISA MUGHAL, Tech Entrepreneur: But it's so cluttered.
FRED DE SAM LAZARO: What would you like to see in it, specifically?
RUMAISA MUGHAL: Less clutter and, as we talked about, their brand personality. If their best brand is so mess up, their — probably the organization is also messed up, right?
MAN: I think that she is right in many ways, but I would disagree, with due respect, on many points.
FRED DE SAM LAZARO: Rumaisa Mughal has her own start-up, a design business called Artboard. Her presence in this mix is also significant.
RUMAISA MUGHAL: I.T. and the new economy are certainly opening doors for a woman. However, the progress, sadly, is slow, but definitely more women are coming in this field.
FRED DE SAM LAZARO: While The Nest has attracted some investment from abroad, Ara says Pakistan's own business community has been slower to provide the venture capital that's fueled so much of the information tech business globally.
JEHAN ARA: It's only when the local investors get really interested that the industry is going to take off, the start-up culture is going to take off.
FRED DE SAM LAZARO: One big worry is Pakistan's precarious security situation, which she fears could drive many entrepreneurs to take off, but for jobs abroad.
In fact, we had interviewed Sabeen Mahmud for this story. She was social activist and one-time tech entrepreneur who ran a performance space for the arts and sometimes controversial political debates. Days later, she was assassinated by gunmen who have yet to be identified.
For the PBS NewsHour, this is Fred de Sam Lazaro in Karachi, Pakistan.
JUDY WOODRUFF: You can see Fred's next story from Pakistan later this week. Fred's reporting is a partnership with the Under-Told Stories Project at Saint Mary's University of Minnesota.
Tech Startups and Employment Opportunities
After attending college in the U.S., Pakistani-born tech entrepreneur Umair Aziz returned to his home country to start one of Asia's fastest-growing startups. Special correspondent Fred de Sam Lazaro reports from Karachi on how some are hoping to tap the labor potential of the country's young population.
CLASSROOM RESOURCES
---
Pakistan is plagued by political instability, sectarian violence, natural disasters, and poverty, but beyond these hurdles is one of the world's largest populations of young people
70%
of Pakistan's population are below the
age of 30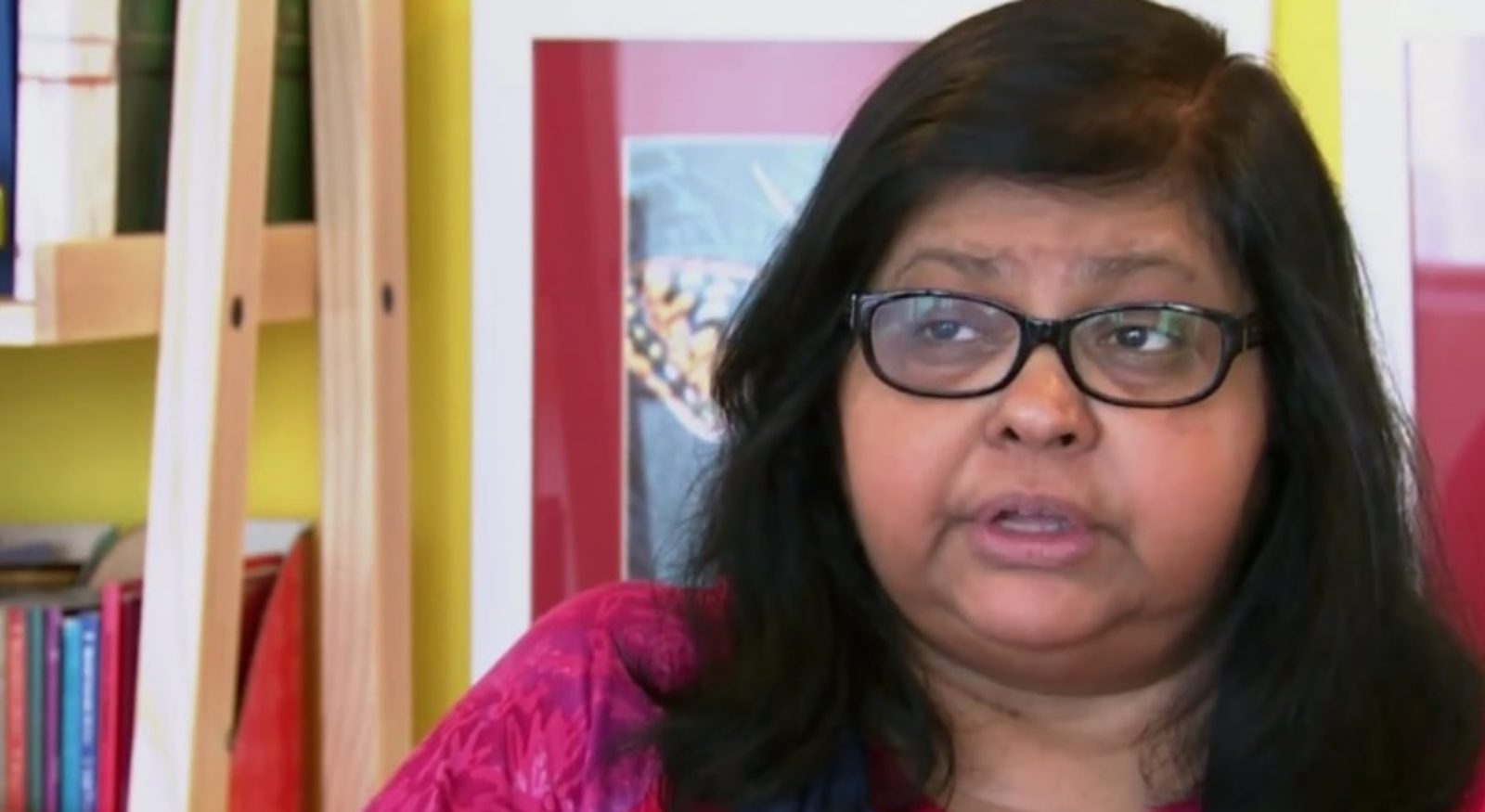 "THE POTENTIAL IS AMAZING. HOW TO CHANNEL THAT POTENTIAL IS SOMETHING THAT WE ARE ALL SORT OF THINKING ABOUT."
JEHAN ARA, President, The Nest
The Nest is one of several incubators that have popped up around Pakistan – a space that offers rare reliable power, broadband and hardware to techies
---