The Women Developing the World
Despite social taboos, an economic back seat and the myriad odds stacked against them, women in the developing world are increasingly taking a leading role in transforming society. From health care to education to economics, our stories focus on issues affecting women and girls, often disproportionately, and those working to improve conditions.
Why does it matter?
"The women, in my estimation, have been the most vocal in wanting to know their status– could be active agents of prevention, information, education, passing that onto their children." -Mildred Aristide, first lady of Haiti
43%
of the agricultural labour force in developing countries are women
---
Fighting Taboos
"I decided to change the pain I had gone through into something beautiful, something that will help me reach out to other women, something that will allow other women to live a normal life like me."
-Sarah Omega, Fistula Foundation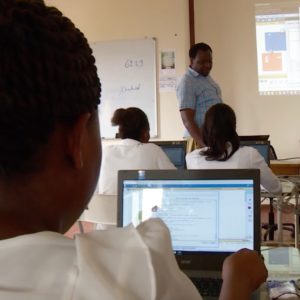 Women Educating Women
"First, we build in them the spirit of believing in themselves, taking them through a growth mind-set class, where their ability to excel and grow is not fixed, so they start believing, oh, I can do this. And if they try it again today, try it again tomorrow, you're building self-belief, and, hence, no limit."
-Jackie Semakula, Akilah Institute
Maternity Care
"We have delivered 20,000 babies in the past 15 years. And we have the lowest maternal mortality. We're a quarter of the national rate. And it's still too many. Many of those women shouldn't have been lost, shouldn't have died. But they bring them too late."
– Edna Adan, Edna Adan Hospital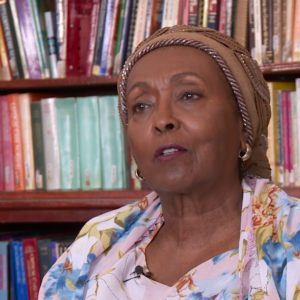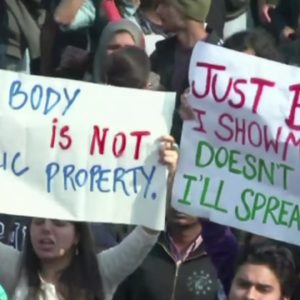 Speaking against violence
"That was a very, very simple message. It was a concept to really, if metaphorically looked at, that let's ring the bell and break the silence. But, very interestingly, people took it literally."
-Sonali Khan, Breakthrough
---
How to teach with our reports
The short answer is in any way you see fit!
We suggest that you pick a report or topic, watch the video in class or assign it to your students. Then follow the discussion questions or write your own. Encourage your students to research beyond the piece. Find other examples of the issues reported on, analyze the characters that bring the story to life, or follow up on new developments since the story aired. Students can write their own reflections on the report, or analyze one of the many angles included in the story.

---
stories about women and girls